You are here

Home
|
Testimonials
Client Testimonials
Montego Bay Private Transfer
We had a great time. Our driver was fantastic. We were provided with cool drinks on the way to the resort and prompt and courteous service. I'd definitely use Jaital again when visiting Jamaica.
Bob Marley Experience/Green Grotto Caves
Our experience was wonderful. The website was very easy to navigate. The driver was excellent. Both excursions were exciting. We would definitely recommend you to friends.
River Tubing And Dunns River Falls
We had a awesome time on our tour. We went water tubing and the Dunn's river both were GREAT! Our driver was so nice and went out of his way to make us happy; he even took us by a store to buy some gifts. I highly recommend Jaital, we will use them every time. The guy at Sandals even knew who our driver was and we saved over three times the money by going with Jaital. Thanks for making our trip to Jamaica wonderful.
The Best Of Ocho Rios With Lunch
Our experience with Jaital was amazing. Although I was a little nervous in the beginning as the cruise ships really deter people from booking with private companies...I would book with Jaital in a heartbeat again and recommend it to anyone I know who is going somewhere you have tours in. The food was great and our excursions were fantastic! We have to say we found the Plantation tour to be our families favourite part of the day! We learned so much and felt very welcome.
Beach Heritage Horseback Ride
My tour guide was was absolutely amazing. His knowldege and professionalism can not be described in words. This tour was truly the highlight of our visit. We were very impressed with our tour and tour guide and would highly recommend this company to anyone. Sincerely,
Dolphin Swim And Dunns River Falls
We had a wonderful time on our trip to Dunn's River and Dolphin Cove. I have to admit I was wary booking through you because you were so much cheaper than other tours offering the same thing. The fact that you only collected a small deposit up front and the difference at the time of the tour made me more comfortable to book online. Everything went very smoothly though. We wouldn't hesitate to recommend Jaital to anyone we know travelling to Jamaica based on our experience.
Sunset Beach Resort Day Pass/Premium Snorkel And Stingray City
We had an excellent vacation. Both my excursions booked through Jaital were very organized and fun. The drivers were polite, helpful, and caring. (One even gave us some of his own Jamaican coins for my foreign coin collection!) Best of all, the prices were lower than others I researched.
Dolphin Encounter And Dunns River Falls
I was nervous at first booking through Jaital.com I had never heard of it before and this was also my first time out of the country. Though I have to say everytime I called with questions someone was more than willing to ease my nerves and answer them. My excursion went smoothly and I felt very safe the whole time. I would definitely book through Jaital in the future.
Private Sunset Cruise
We choose the private charter sunset cruise as part of our wedding day celebrations and it was fantastic! All of our guests had a great time. The catamaran was perfect, the staff was wonderful, and the food and drink was perfect. The DJ and the staff were very entertaining and I appreciated how they included a 'frist dance' and some dances for the wedding party. They were very good at getting everyone involved and made sure everyone was having a good time. We are so glad we booked this private charter, and the price was very reasonable. I am recommending Jaital to everyone, especially to couples planning their wedding in Jamaica. Thank you so very much! It was an amazing experience, 10 out of 10.
White Water Rafting
Thank you so much. Our excursion was great and everything went as planned. Our driver met us on time and he was the best. The crew at the river was outstanding and our guide even carried my son to the raft because we decided to leave the wheelchair with the van. This is our third time using Jaital and we were very happy and would use every time.
Ultimate Dolphin Swim And Dunn's River Falls
We had a WONDERFUL time. The falls were amazing and swimming with the dolphins was a dream come true. I even cried I was so happy and emotional afterwards. Your company is very professional and our driver, Fabien even let us stay longer than planned which we REALLY appreciated. He was incredibly informative and taught us a lot of Jamaican history on the way which, as a history teacher, I loved. We will definitely be back and we will use Jaital again. We will also suggest you to others!
Zip Line Adventure
We had an excellent time on our Zip line adventure. The guides did an amazing job. They checked my harness at every point before I got in the zip line. I felt very secure. The time was just right and I feel it was a great value for the price paid. I would definitely recommend this to others or do it again when I return. Thanks much!
Tours And Airport Transfer
Nothing short of perfect. I was soo releived with the entire process of booking. All of our guides we encountered were only courteous and entertaining! It was a wonderful change from the first time i booked with another company when we came to jamaica in May. Thank you for your strong service and impeccable company standards! I absolutely will refer you guys to all of my friends who are taking vacations ( i promise i have tons of traveling friends)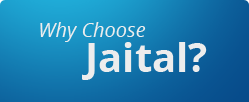 Unbeatable Low Prices

We Support the Local
Community

24/7 Traveler Support

Group & Multi Booking
Discounts

Guaranteed Return to Ship