You are here

Home
|
Tours and Excursions
|
Barbados
|
George Washington House and Garrison Tunnels
George Washington House and Garrison Tunnels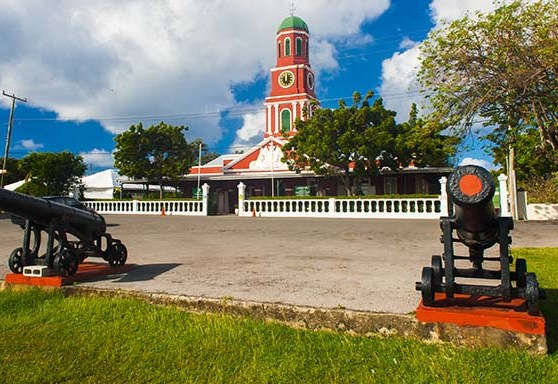 George Washington House and Garrison Tunnels
Tour the home where George Washington lived in 1751 & walk the Garrison Tunnels of the UNESCO World Heritage Site
Departs From:
Barbados
Meeting Point:
Barbados port/Hotel
Duration:
3 hrs. (Approx.)
Tour Code:
BARBADOS-09
Rating:
Tour Description:
George Washington only made one journey outside of the continental United States and that was to the island of Barbados. It was a short but influential stay for the young Washington.

Your day begins at the 18th-century plantation home where the first president of the United States, 19 year old George Washington, lived with his ill brother in 1751. While browsing the two-story museum, you'll view period furnishings, historical artifacts, porcelain housewares, and agricultural tools.

Enjoy complimentary rum punch or fruit punch as your guide shares stories of the young Washington, the island's impact on him, and how he was treated for small pox by a local Barbadian doctor.

Then head underground for a walk through the largest network of tunnels in the world situated under an 18th-century British garrison. Originally constructed to provide drainage to the area (the first such system in Barbados), oral history has indicated that they were adopted for use as 'escape routes' for the Garrison troops, should area have ever been invaded. Walk the narrow pathways carved out of limestone rock that were once secretly traversed by soldiers 12 to 17 feet underground.

As you march across the UNESCO World Heritage Site, your guide will expound on the role Barbados played in the settlement of America, traveling back in time over 250 years.