You are here

Home
|
FAQ
Frequently asked tour and transfer questions
Why book with Jaital.com?
For your peace of mind, we are a US-based company dedicated solely to serving the highly specialized needs of cruise ship passengers. Although non-cruise passengers can take advantage of our tours, our shore excursion itineraries are designed specifically to meet the time constraints of cruise ship passengers. Our shore excursions feature more variety, are usually intimate and are generally priced below the cruise line's, over-priced, overbooked shore excursions. We know that your time in port is one of the most important parts of your vacation, so we take our commitment to deliver great excursions very seriously.
How do I book shore excursions and/or airport transfers?
If you know which tour or transfer you want to take, you can reserve them directly through our web site by adding them to your shopping cart and checking out just like you would do with a typical online purchase. If you are uncertain or want some advice or guidance, we encourage you to contact us!
What payment method can I use?
We accept all major credit and debit cards utilizing 128-bit Secure Sockets Layer (SSL) industry-leading technologies.
How do I receive my booking confirmation and voucher?
Shortly after you reserve a tour or transfer, we will e-mail your confirmation voucher which will include your meeting instructions. Most last-minute transfer bookings are reviewed and confirmed within 2 hours, during normal hours of operation (9:00AM - 8:00PM EST). Please be sure to print and take your e-mail confirmation voucher with you. We cannot be held responsible for any problem that may happen if you don't receive or read carefully your confirmation voucher.
When should I make a reservation?
We recommend reserving excursions and airport transfers as far in advance as possible so that we have the ability to ensure that all of the arrangements are confirmed, finalized, and communicated. To avoid last-minute fees, bookings should be made 3 or more days prior to reservation date. Fees do not apply for groups of 10 or more people. Most tours only require a small deposit to hold your space.
Whats included in your tours?
Tours include transportation, meals, refreshments, guides, and entrance fees as indicated in the individual tour descriptions.
Where do I go to start my tour?
After booking with us, we will send your email confirmation voucher which will contain clear instructions on where and when to go to start each of your tours. It will also include instructions on what to do in the very unlikely event that you encounter difficulties in meeting up with your guide.
What does "local time" vs. "ship time" mean?
All Jaital.com departure times are listed in "Local Time". This means the trip begins according to the time zone of the port you are visiting. As you travel, you will very often cross time zones. Some cruise lines change their clocks on board ship to reflect the local time, others do not. In addition, some islands and ports observe Daylight Savings Time, others stay on Standard Time. In most cases when reserving a tour, the best option to select is "1/2hr. after ship dock".
What is your cancellation policy?
A full refund will be given for tours that are cancelled 10 or more days prior to scheduled date, unless otherwise specified. Once you are within the 10 day tour departure window, the tour becomes non-refundable. This is because our operators have set aside space to accommodate your request and will often not be able to fill that space with another customer.
Will you refund my money if I miss my excursion because the ship is late or does not make port?
Yes. You will receive a full refund if a tour is canceled due to weather or the ship's inability to get into port, it is your responsibility to contact us for a refund.
Airport transfers are non-refundable and non-transferable.
Is there a risk I'll miss the ship if I don't book through the cruise line?
No. All of our tour operators are well aware of your ship's departure time, and our tours are designed to get you back to the ship with time to spare.
Am I expected to tip the Guide/Driver?
Extending a gratuity to your guide or driver is strictly optional but greatly appreciated by those guiding you through your tour.
How do I make changes to my reservations?
If you need to make changes to your reservation or to cancel a tour, please contact us!
Are children's prices available?
Yes. Many of our tours offer children's prices for children under the age of 12 years. Infants 3 and under sitting on a parent's lap (not occupying a seat), are not charged for most tours/ transfers. Please see the individual tour /transfer descriptions for specifics on pricing.
Do you offer discounts?
Rates posted on our website are well below normal price. Jaital offers automatic discounts for multi port/location bookings, and combined booking of tour and airport transfer. Simply add items to your shopping cart to receive a free discount. We also offer unbeatable discounts for groups of 10 or more persons, please contact us for group rates.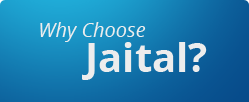 Unbeatable Low Prices

We Support the Local
Community

24/7 Traveler Support

Group & Multi Booking
Discounts

Guaranteed Return to Ship