You are here

Home
|
Tours and Excursions
|
Belize
|
Belize City Sightseeing Tour
Belize City Sightseeing Tour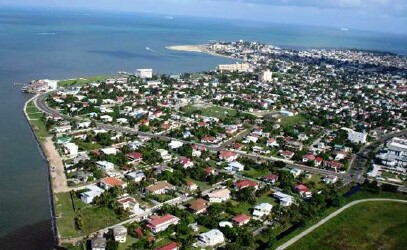 Belize City Sightseeing Tour
Discover Belize's past and present and learn about it's rich culture
Departs From:
Belize
Meeting Point:
Meeting instructions on confirmation
Duration:
2 hrs. (Approx.)
Tour Code:
BELIZE-06
Rating:
Tour Description:
See all the main Belize City highlights and enjoy a guided sightseeing tour of the streets of Belize City.

Your Belize City Sightseeing tour begins at the cruise ship tender pier. Learn interesting and informative facts about Belize City, its history, culture and what to expect. Get an in-depth education about this tropical port that was once the British colonial capital.

On this Belize City Sightseeing tour you will see the following::
Baron Bliss Lighthouse and Memorial Park.
Former Belize City Prison (national museum) - There you will find a permanent display of Mayan culture as well as temporary exhibits showing diverse aspects of Belize's cultural heritage.
Swing Bridge - one of the few manually operated bridges still in use in the world.
Supreme Court Building - built in 1926, it still functions as the highest court in Belize. Regent and Alberts Streets that is filled with banks, a variety of shops and street vendors.
St. John's Cathedral - built in 1812, it is the oldest Anglican cathedral in Central America.
House of Culture - once the residence of colonial governors, it is now a historical museum with exhibits of historical photos and a glassware collection.
Bliss Institute (Theater, Museum, and National Arts Council) - the cultural center of Belize City and sometimes features performances by visiting dance or theater companies.

Space is limited... Book your Belize City Sightseeing today!