You are here

Home
|
Tours and Excursions
|
Falmouth, Jamaica
|
Hampden Estate Rum Tour & Lunch
Hampden Estate Rum Tour & Lunch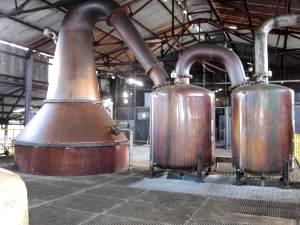 Hampden Estate Rum Tour & Lunch
Journey through time to the oldest rum distillery in Jamaica
Departs From:
Falmouth, Jamaica
Meeting Point:
Instructions printed on your voucher
Duration:
4 hrs. (Approx.)
Tour Code:
FALTO-34
Rating:
Tour Description:
Your Falmouth Rum tour begins with a 30-minute drive through lush vegetation, sugar cane fields and bamboo lined dirt roads of Spain Valley, Trelawny to the Hampden Estate. Hampden Estate produces distinctive types of rum known for centuries throughout Europe, England, Scotland, South America and other destinations where they are used to flavor and blend many retail rum brands.

Bask in the moment of a charming old-world aura on a guided tour of this working distillery. Learn about the over 260 year old rum making process still in use today. Explore the picturesque grounds surrounding the Hampden Great House while getting lost in the historical beauty of this magnificent well kept 3500 acre estate.

Sit back and enjoy a welcome drink of Hampden rum punch under the cool Ficus tree while your tour guide demonstrates how juice was extracted from sugar cane in the 17th century. Grasp the opportunity to learn and test your knowledge of the Jamaican culture in a quick pop quiz.

Visit the Distillery & Ageing House, where the different methods of distillation are done. Your next stop is the rum lab for a brief primer on consistency, quality control and rum bottling.

Now, we sit down to an authentic Jamaican style lunch before the excitement begins! sample the smooth tasting Hampden rums in the lounge, this won't be a boring excursion! try a blend of rum and coconut water freshly picked from the estate. Your rum tour concludes with a complimentary Hampden rum cake before returning to the Falmouth port or your resort.

Did you know...
- Water used in the making of its "rum washes" is supplied by its own mountain water collection system, and after use, returns only clean water to the earth. Water utilized for heat exchangers and for condensers are via underground wells. All water after use, is cooled and sent to prized Koi demonstration display habitats. water is returned, clean to the environment. Natural lighting is extensively utilized throughout the facility and energy use is kept to an absolute minimum. Hampden is one of the most efficient distilleries (heavy pot category) in Jamaica based upon production input vs. Liters of Absolute Alcohol produced.
- Hampden Estate is known for crafting the Rum Fire Velvet brand, which in 2013 won the International Spirits Competition in Germany.