You are here

Home
|
Tours and Excursions
|
Kingston, Jamaica
|
Best of Kingston
Best of Kingston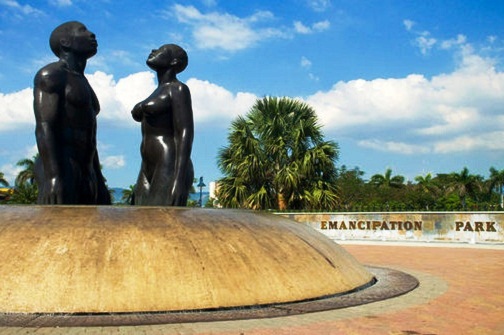 Best of Kingston
Tour Bob Marley Museum, unravel the mysteries of Port Royal and Explore the streets of Jamaica's Capital
Departs From:
Kingston, Jamaica
Meeting Point:
Kingston Hotel pickup and drop-off
Duration:
5 hrs. (Approx.)
Tour Code:
KINGSTON-02
Rating:
Tour Description:
Embark on a scenic drive through Kingston city, the capital of Jamaica and the worlds seventh largest natural harbor. This one of a kind Jaital experience combines music, arts, food and history together making it the best and most popular things to do in Kingston.

Your first stop is The Bob Marley museum former home of the reggae legend, Robert Nesta Marley, filled with rich memories and treasured mementos. Learn about the life of the reggae iconic king and his many achievements in the Exhibition Hall, step into his personal Recording Studio and feel the vibration of his music , Enter the Main House and watch from outside his bedroom as his spirit comes a live with pieces of his favorite clothes, shoes, bed, musical instruments and food.

Walk the grounds of his home, witness the room where his attempted assassination took place and to top it off watch a video in the air-conditioned theatre of bob retelling the story of the attempt assassination. View Bob Marley's personal Land Rover or chit chat with Bob's childhood friend who lives next door.

Your tour continues along Hope Road passing the Police Officers Club and Prime Minister's Office. See King's House The Office Of The Governor General, the home of visiting royalties and Heads of State, and Devon House Heritage Site.

Journey to Beverly Hills for an amazing panoramic view of Kingston and the Blue Mountains. Home of Top reggae artiste Movado, Sean Paul, Buju Banton and Olympic Medalist Asafa Powell. Residing in the nearby community of Norbrook is home of the fastest man alive Usain Bolt. Overlooking Kingston, see the national stadium, magnificent buildings, Kingston Wharves the largest port in the Caribbean. Excellent photo opt!

Next stop is Port Royal, Let us take you back to the days of Captain Morgan, a short drive from the hustle and bustle will remind you why this town was once described as "the richest and wickedest city in the world".

Visit Fort Charles, the only fort left standing after the 1692 earthquake and was one of the six forts that were used to guard the city. Take a walk through the museum and relive the history of Port Royal including cannons, maps, utensils and documentary. Take a tour of the Giddy House, tipped over by the earthquake in 1907. Be careful, The Giddy house is so called because it is slant and once you enter you begin to feel dizzy, especially when moving around.

On the ride back, we drive through Downtown Kingston, where you will see the statue of Simon Bolivar and view Redemption Song Monument at Emancipation Park.