You are here

Home
|
Tours and Excursions
|
Falmouth, Jamaica
|
Exclusive Sightseeing & Doctors Cave Beach
Exclusive Sightseeing & Doctors Cave Beach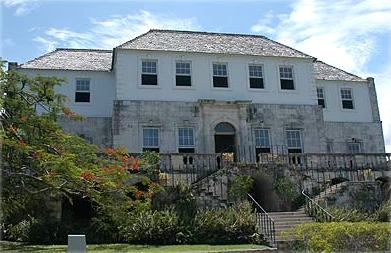 Exclusive Sightseeing & Doctors Cave Beach
Visit the best beach in Montego Bay on a relaxing, narrated excursion
Departs From:
Falmouth, Jamaica
Meeting Point:
Includes complimentary pickup
Duration:
4 hrs. (Approx.)
Tour Code:
FALTO-12
Rating:
Tour Description:
Enjoy the morning sightseeing as you journey through Falmouth towards Jamaica's second largest city.

Our Montego Bay sightseeing tour from Falmouth Trelawny will introduce you to the history and beauty that makes Montego Bay a popular tourist destination. Our professional guides will ensure a safe, enjoyable and informative tour of the Montego Bay area and a visit to Famous Doctor's Cave beach.

This one of a kind sightseeing tour departs directly from and returns you back to your cruise ship pier or Falmouth Trelawny resort.

Rose Hall Great House (built in the 1770's) - Located in Golf Country, as it is surrounded by three world-class golf courses. Named after Annie Palmer, the White Witch of Rose Hall who killed and buried her three husbands and countless lovers in that house, her ghostly spirit still roams the house. Experience a panoramic view of the lush surroundings or take a guided tour through the haunted halls of the "Great" House (see rate options below).

Historic Sir Samuel Sharpe - the centerpiece of downtown Montego Bay. Sam Sharpe was a Baptist deacon who was hung for the infamous "Christmas Rebellion". This cobblestone town square gives visitors a snapshot of Montego Bay's history. The square is lined with Georgian buildings side by side with modern structures as well as monuments commemorating the history of the square.

St. James Parish Church (built between 1775 & 1782) - The ageing church is set in a large graveyard featuring tombstones from over 200 years. The church is set out in a classic Greek cross shape that includes two monuments with an elaborate 1911 stained glass window.

Richmond Hill Inn - former home of the Dewar's family, the Dewars belonged to the Scottish clan of Dewar Whiskey fame. Richman Hill is a great place to view Montego Bay from high above the city.

Fort Montego - Built along the coast during the early 1700's to protect the major shipping ports of Jamaica from invasion by French and Spanish forces and pirates that roamed around the Caribbean Sea. Much of the area in and around the fort is now a Craft market, selling crafts, t-shirts and souvenirs.

Doctor's Cave beach - Occupying a spot of Montego Bay's "hip strip," Doctor's Cave Beach is the best-known beach in Jamaica. Its white sand descends into the turquoise of the Caribbean, as beachgoers soak up sun in a tropical paradise. Rent a beach chair and unwind with a bottle of Red Stripe beer, or grab some snorkel gear and marvel at the stunning variety of marine life in water so clear you can see all the way to the bottom. Doctor's Cave Beach provides easy access to the 15-acre Montego Bay Marine Park, and you can also rent Jet skis, parasailing and glass bottom boat rides.