You are here

Home
|
Tours and Excursions
|
Ocho Rios, Jamaica
|
Bob Marley Tour
Bob Marley Tour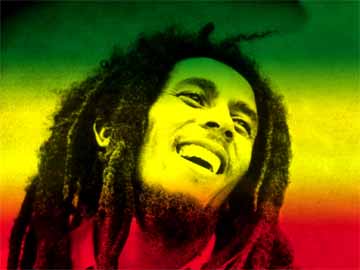 Bob Marley Tour
Embark on a scenic drive to a quaint little village tucked away in the beautiful mountains where the legendary "King of Reggae" lived
Departs From:
Ocho Rios, Jamaica
Meeting Point:
Will be advised on confirmation
Duration:
4 hrs. (Approx.)
Tour Code:
OCJTO-09
Rating:
Tour Description:
Your Bob Marley Ocho Rios excursion begins directly from your hotel or the Ocho Rios cruise ship port.

We embark on a scenic drive to a quaint little village tucked away in the beautiful mountains of St. Ann to the birth and final resting place of the "King of Reggae - Bob Marley. This pilgrimage has been specifically designed for Reggae enthusiasts and hardcore Bob Marley fans, who would like to visit the "Graceland" of Reggae.

En route, enjoy breathtaking views and natural beauty of the tranquil Jamaican country-side; lookout for more than 500 species of ferns and indigenous trees as we endeavor the winding roads of Fern Gully.

On arrival, experience the pleasant, friendly "vibes" that influenced Bob Marley to write lyrics for songs such as "One Love" and "Three Little Birds".

Feel the spirit of the king of Reggae as your Rastafarian guide share little known insights into Bob Marley's musical career and childhood. He will guide you through the very same house that Bob lived as a young child. A place Bob Marley called home, a place he returned to whenever he needed time to himself, a place high in the mountains where he felt free. Stand on "Mount Zion Rock" where Bob used to meditate and rest his head on "the pillow" made famous in the song "Talking Blues".

The Bob Marley tour ends with a visit to Bob's Mausoleum where he is now entombed. Take a moment to enjoy some of the local fruits and fresh air, before returning back to Ocho Rios for a little duty free shopping.